Hit Topsail again today in time for the 2 hour before high tide bite... Netted some fresh finger mullet and put em out to see what was biting. It wasn't but a few minutes and pulled in a nice sting ray... Grabbed another finger mullet and put it back out. Again wasn't but a few minutes and that tell ...tell rod bend...
Fishing was good but the highlite of the day was the ride to Topsail down Hwy 50. I saw a big Mama bear and 2 cubs crossing the road. Pretty cool...
Todays total..1 stingray, 4 rat reds, 1 flounder and 2 big mullet..
Pulled in several rat reds in the next few casts. One one em had 7 spots on one side and 5 on the other.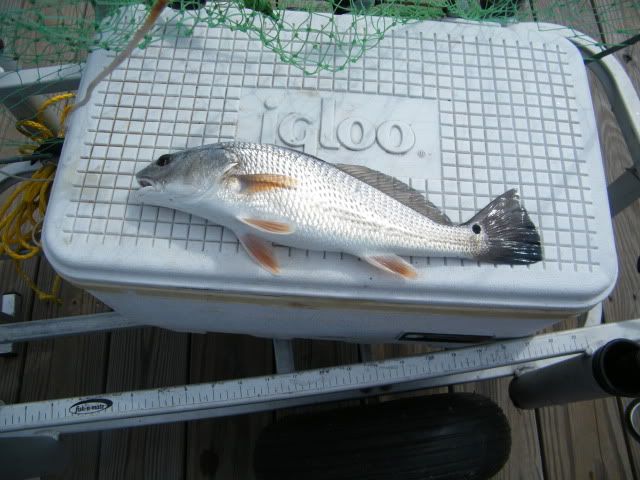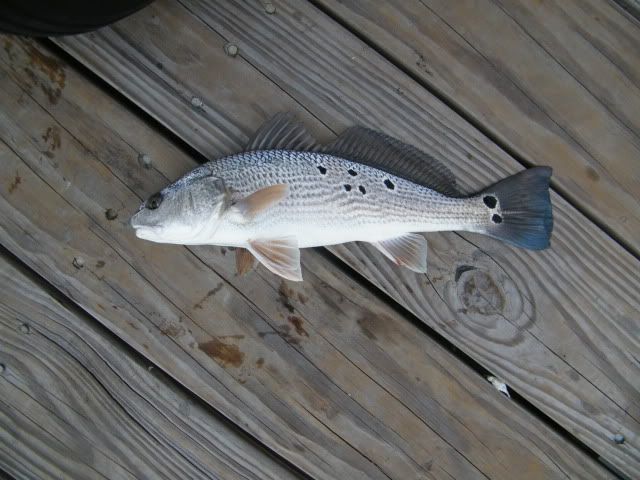 This one is showing the circle hook doing its job...right in the corner of the mouth...
A great time to be on the water. Todays time was from 9am til 12 noon....
<*)))))>{