Hit the Jolly Roger on Topsail Island on Tuesday afternoon (June 1st) looking for spanish. Hit the pier that afternoon about 3Pm and 2 guys were hooked up at the end of the pier..sharpoons.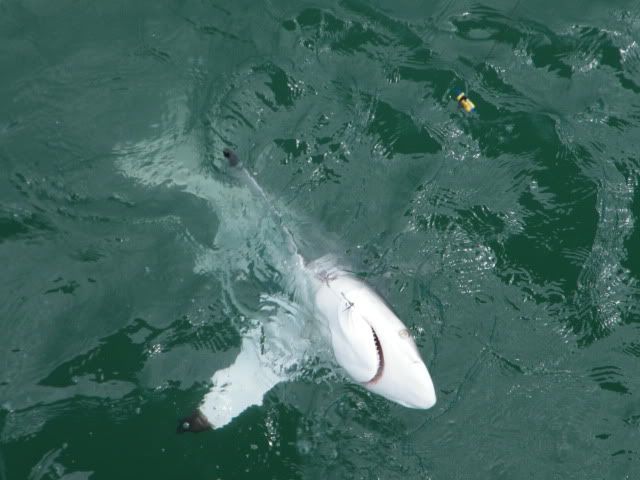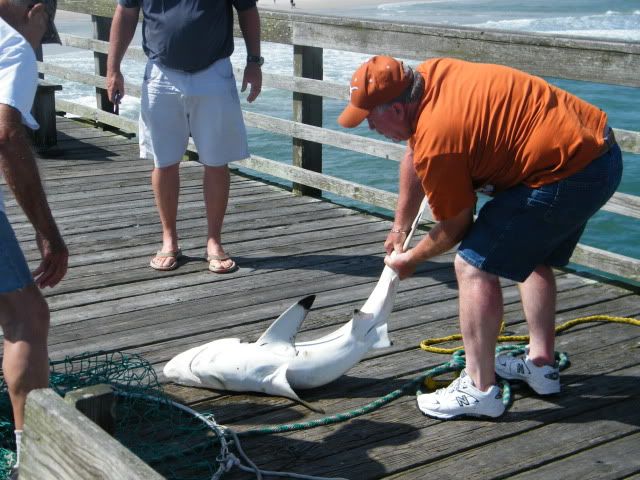 After a safe flop on the deck and hook removal the 2 sharks were released to chase more bait.
Saw several big schools of bit pogies come by the end of the pier. One school had a couple of big 40/50 pound cobia around them.
Spanish and blues were hitting pretty good. Seems the Electric chicken was bringing in the biggest and most spanish for the afternoon.
Thanks to Snaggled (Dean) and a couple of others, I was able to fill my limit quickly, fillet em out and head back to the beach house. Had already started filleting and figured I might need a pic. Top right are some blue fillets and the rest of the spanish.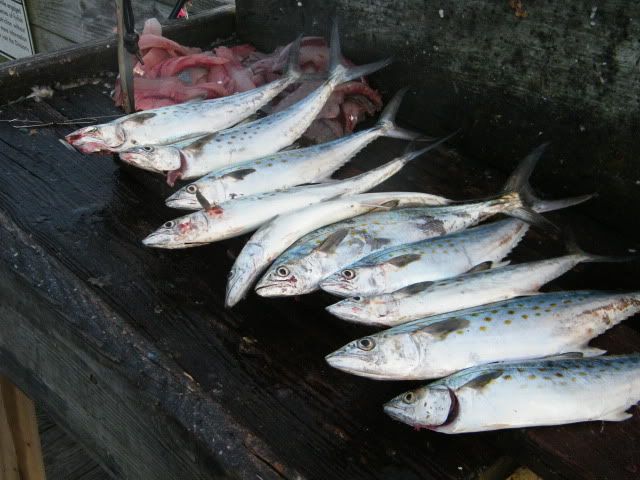 Great afternoon on the water...thanks Dean
<*)))))>{