Been getting ready for the upcoming warmer weather and topwater action for bass. Also some flies for the fiesty bluegills and redbellies in the creeks and rivers.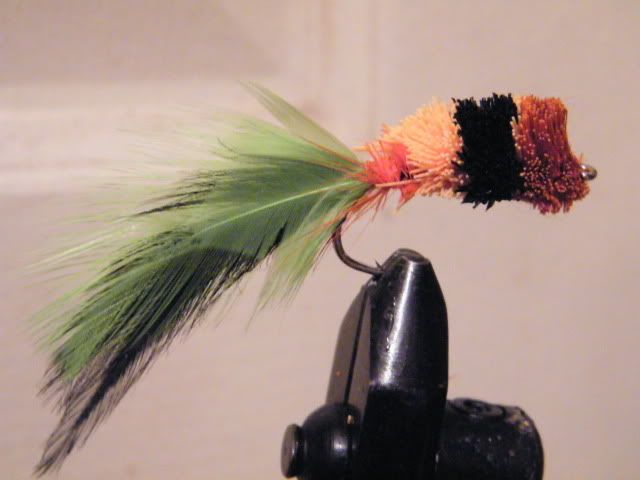 Wooly Green Weenie...#6 hook for big bruiser bluegills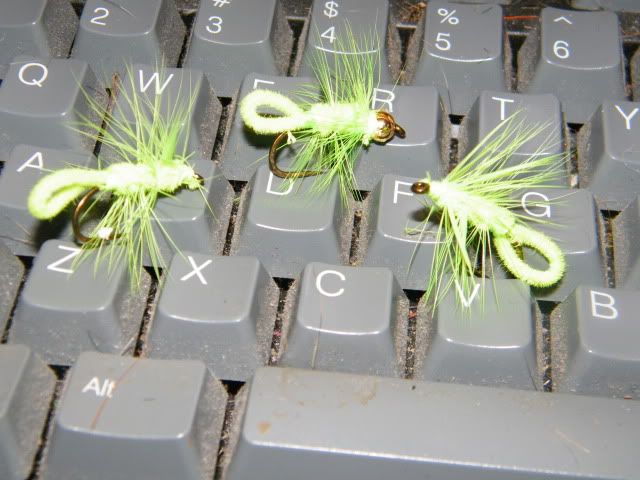 Also on a #6 hook and mostly made from some squirrle tails I harvested this past winter.