Hit Ft Fisher last Wednesday (30 Sept) thru Monday the 5th. I was with a group out of Fayetteville, NC (FAAN).
We fished up and down the ICW, out of Masonboro Inlet, Carolina Beach Inlet and around.
The guys that went out the inlets caught a lot of spanish mackeral and managed to salvage some keepers.
My buddy BParker, Eddie and I hit several areas along the ICW and managed to pull in some nice speckled trout.
Some trout were caught off of rattling corks with Gulp, some on MirroLure Mirrodine M17's, and we had a great topwater bite one afternoon. Chug bugs and She Dogs seemed to attract a lot of attention from the specks.
You guys in and around the Cape Fear have a great fishery. Wish I could spend more time in that area. But we did manage a few.
Thursday nite BParker and I hosted the group with a fresh fish fry. We had just caught the fish and fresh fried trout, slaw, corn on the cob, and hush puppies sure are great after a hard day of fishing..
Backlash cooked up a mean Low Country Boil on Friday nite. Man was it good. I'm ready for next year now...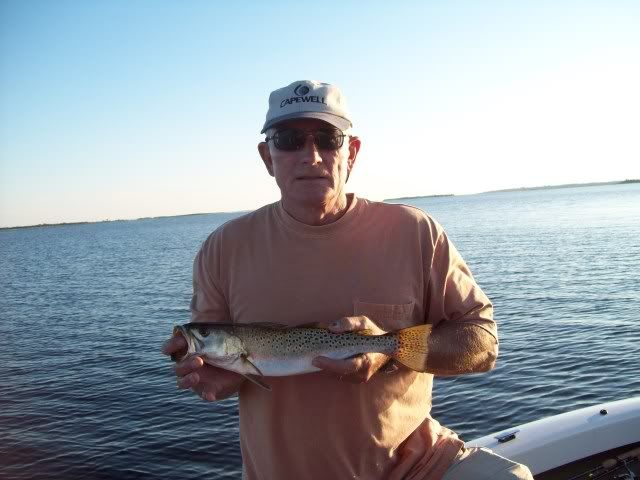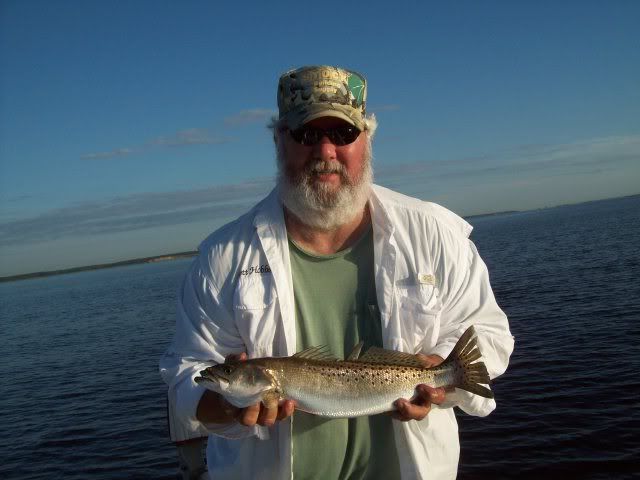 Eddie (Deepblu505) Chug Bug Trout